The Practice Institute Shop
Please bear with us while we make some changes. We are remodeling and some of the links and other features may still need to be adjusted. Please let us know if you run into difficulty by contacting support@thepracticeinstitute.com
TPI services, books and information products to
help you stay ahead of the curve
• Affordably priced
• Tailored to mental health professionals in private practice
• A collection that you won't see anywhere else
Exclusive TPI Interviews: Download over 150 interviews with authors and experts on a wide range of clinical and practice development topics. These audio interviews were recorded live, mostly over the phone. If you listen through your earbuds, it's almost as if you are part of the conversation. (TPI members – How to download any and all for free.)
Earn CE: Many of our live and recorded interviews are now available for APA CE credit, and we are always adding many more.
Home Study Courses: Work at your own pace through our courses on marketing and practice building. Each includes a series of lessons in narrated slideshow format, audio-only segments (for listening while on the go), worksheets, handouts and audio transcripts – everything you need to learn important concepts and strategies, and apply them to your own mental health practice.
Private individual consultation and coaching: Each of our faculty members has 30+  years of experience in both the clinical and business aspects of practice. We can help you formulate ideas and action plans, as well as alert you to possible pitfalls.
Practice Analysis: Get a thorough analysis of your practice with personalized feedback on how to mesh your professional goals with your values and lifestyle.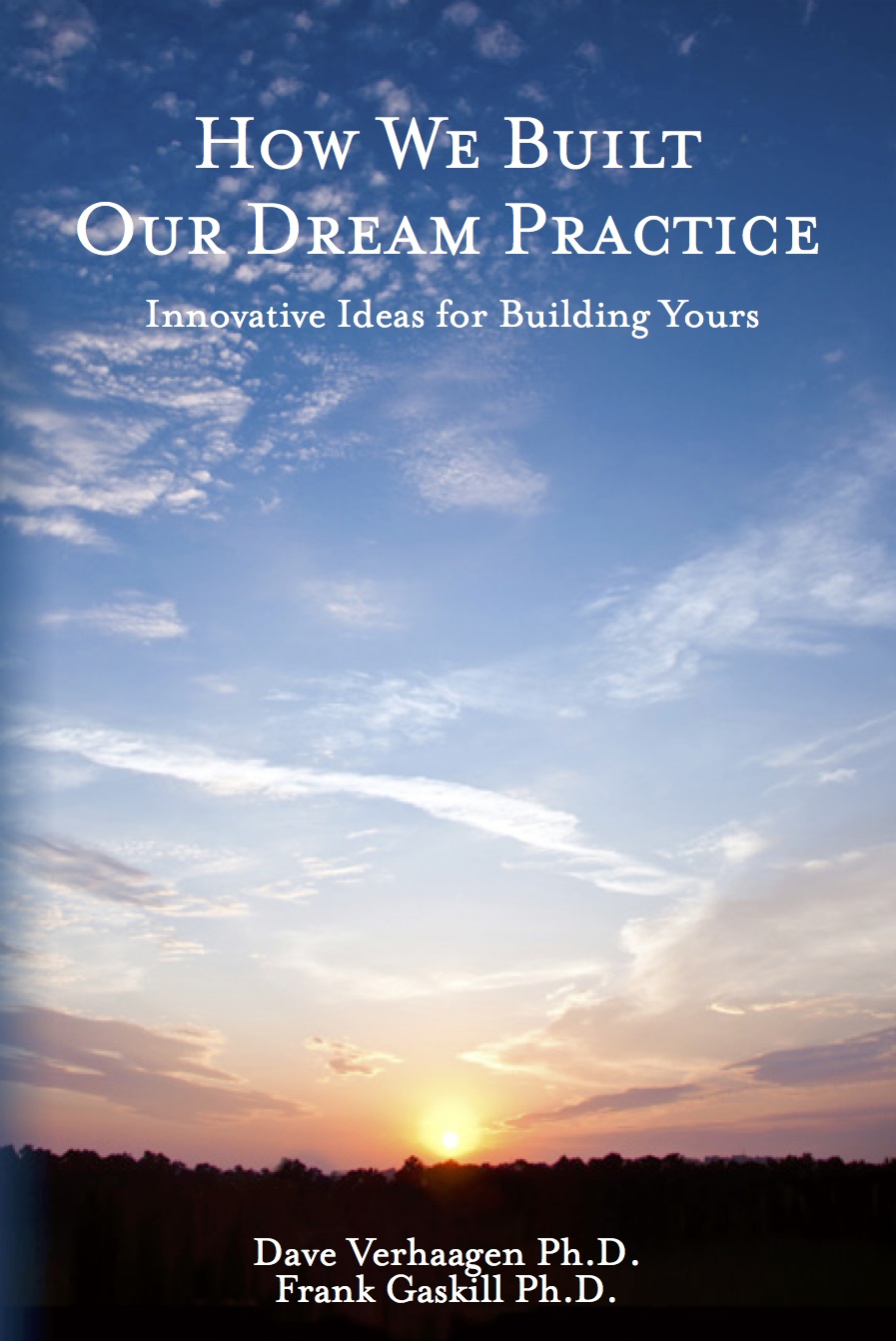 TPI Press: TPI has published its first book for mental health professionals: How We Built Our Dream Practice:Innovative Ideas for Building Yours, by Drs. Dave Verhaagen and Frank Gaskill. Additional books will be out in the next few months.  If you have an idea for a book that you would like to read (or write), contact us.
All sales are subject to our terms of service and privacy policy.
Are you a TPI Member? All audio interviews with authors and experts are FREE, as part of your membership. Use the 100% off coupon at checkout. Get 20% off everything else.
Not a TPI member? Join today for member discounts and more.